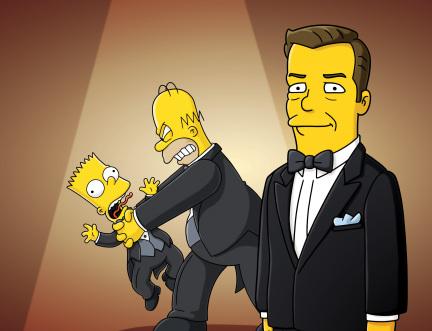 Recently I spent some time with a father who struggles to control his anger towards his children. He described a scene that had played out in his home shortly before our conversation:
My teenage daughter said something really cruel to her sister. Super cruel. So her sister is balling her eyes out and I ask what's wrong, and she tells me her big sister has said this really nasty, hurtful thing to her. And I just lost it, like I always do. I raced into the room where the teenager was, and I'm like shouting at her, and I backed her into a corner and was slapping her arms, and then SHE tells me to stop abusing her. She doesn't know what abuse is.
As we reviewed this unhappy incident, I asked the father what the outcome of his anger had been?
Had his daughter
learned the lesson
that he had hoped to teach her?
He speculated about whether his point had gotten through.
I asked him to stop speculating, and describe the outcome of his anger – the immediate repercussions. How did he feel? How did his daughter feel?
His response was slow in forming, but insightful. He said
The immediate outcome was that I acted like a jerk. I went off. For her, I think that I probably created a sense of anger in her towards me – maybe even hatred. And all she could think about was self-preservation.
I asked what happened when he walked away?
She packed up her school bag and ran away to go to school, but it was like an hour early or something stupid like that. She just took off and wouldn't come back.
My next question was "
What outcome did you want?"
He responded that he wanted her to stop being cruel to her little sister. When I asked if that was all he wanted, he nodded, and then hesitated. Then he said
I wanted her to not just stop it. I wanted her to know that behaviour like that is not tolerated in our house.
We talked about the long term outcomes from such a scenario, where anger is used as the 'teaching tool' of a parent. He had more insights:
When I'm angry she doesn't hear what I say.




When I'm angry I betray her trust in me as her dad




When I'm angry all I really do is harm my own relationship with her




When I'm angry I'm ineffective as a teacher
I added that if we want behaviour to be internalised and to become automatic, we're not going to get there through anger.
What do we do instead?
Instead of shouting, threatening, and backing our kids into a corner when they do the wrong thing, we need to be patient, soft, gentle, kind, and we need to talk with love. This is particularly difficult to do when we're angry!
But for effective teaching, and for relationships to remain intact, anger is ineffective and counterproductive. Love, patience, kindness, and thoughtful questions (out of the heat of the moment) are far more likely to lead to effective teaching, and internalised morals on the part of our children – especially when they're teens.
This dad's anger led to insights and improvements. What can your anger teach you, and how can you manage it so that you can be an effective parent?